Interview Prep & Job Search
Target key industries & words
Expansion into new networks
Techniques to calm nerves and ease nervousness
Mock behavioral interviews
how to discuss previous work/projects
The job search can be a difficult and tedious task, but knowing where and how to find a great job in a specific industries can be a key factor in success. Similarly so at the interview stage where one needs to engage a potential employer, illustrate you're the right person for the job, and how to enhance company and work goals.
We'll focus job search efforts in directions to forward your career goals. For interviewing, I'll share the steps and preparation it takes begin an interview with a great impression and leave knowing you made a strong impact on an employer.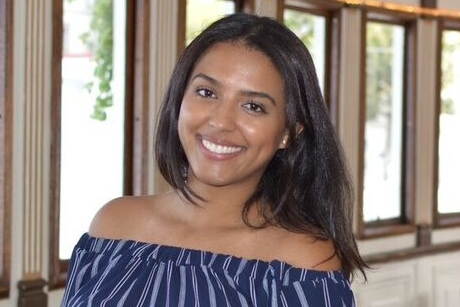 Raquel Cid
November 2017 - Jes' energy is contagious. After just one session she made me feel confident and motivated. I came to Jes for some guidance as I wanted to make sure my approach of being selective in the roles I applied to was effective. Jes provided me with actionable steps to take towards finding a job I love. Throughout the months that followed Jes kept me in mind for potential roles that fit my interests/ skills. Thanks to her for connecting me with my current employer! She is transparent and a true advocate. If you are seeking clarity, reach out to Jes as she will listen and get you closer to achieving your goals
Alex Kalatzis
May 2017 - Hi I'm Alex, I worked with Jes while I was going through a very challenging work situation with a boss who had really taken a toll on my self esteem and confidence. After only one session I left feeling really re-energized and most importantly with tangible next steps that I could put into action and that I what I loved most. I very quickly learned that Jes is truly an advocate for women in the workplace. She tells it like it is, just like it says on her website and is an inspirational person all around. So with that being said I would whole heartedly recommend her to anyone looking for career services.
Joeri van der Linden
May 2017 - Jes helped me to gain focus on my career plan and advise me on several managment strategies. I work in hospitality where things tend to get hectic, with her help together we came up with a very clear, easy to follow, and useful method of keeping me and my team focused. She also did a great job at revising my resume, turning it from a dull list into an awesome representation of myself. Jes also has a great sense of humor, she's sharp, and to the point. I would hire her again in a heartbeat.
Flavia Mi, Public Partnership Consultant
February 2017 - Jes was great at making me feel comfortable about the challenges I was facing. She laid out a very simple, straight-forward step-by-step process which allowed me to see my goals as something achievable instead of intimidating or over ambitious. Jes is great at making people feel at ease while being very matter of fact, and is the perfect example of women working for women's empowerment!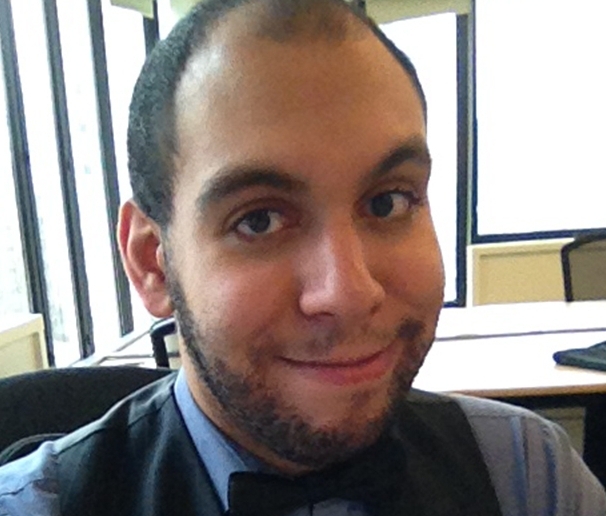 Rafael De La Rosa, Product Manager
May 2017 - I have always felt comfortable talking to people, but I find that I close up in interviews. I get nervous about how I should respond and what kind of answers I should give. Jes really helped me feel at ease talking about my skills and qualifications, helping me land my new job.
Caitlin English, ESL Teacher
Jes took on the project of a bland resume that was in need of repair. I was not aware that a resume could express both achievements and personality. Her work and her services show her attention to current business trends and that she is very much in tune to the scope of services that young professional clients need, even if they do not know it.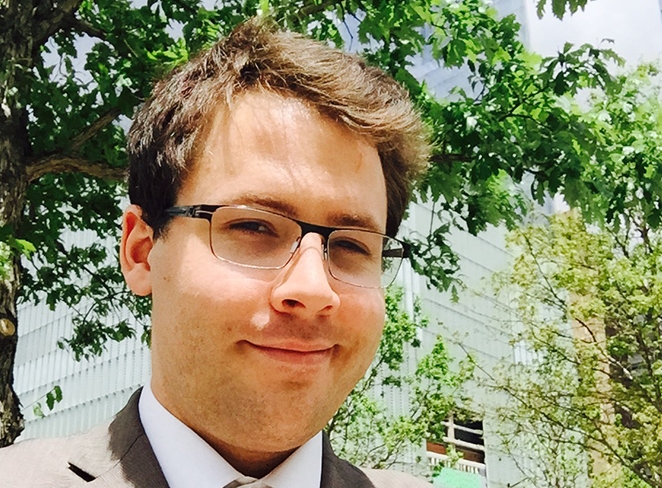 Brian Collins, Hospitality
"I recently was looking for new employment and was having difficulty getting to the interview stages. I was fortunate to get assistance from JOSROW Consulting. Jes looked at my resume, critiqued my cover letters, and helped me with some questions that I would often get stuck on in interviews. Chatting with her helped create a larger network of people to work with and put me onto the next area of my life. She was a FANTASTIC help! She does more than just rewrite these important articles for you, she helps you understand the importance of how these documents need to be outlined."
Laura Wang, UX &UI
Enthusiastic, upbeat, and organized are the phrases that come to mind when I think of Jes. I had the pleasure of working with Jes when I was an intern at Eko Communications. She was incredibly responsive and always happy to answer questions. She provided guidance and support to get me up to speed when I first started. She also gave valuable suggestions in improving my portfolio and drafting professional emails. After all, I was impressed by Jes' ability in providing effective supervision and professional training as an "Intern mama".
Molly Vorhaus, College Student
"Now that I am getting older, and thinking of career opportunities, I have been struggling with my resume as I transition from the high school college application process to college career opportunities. I was really struggling with what to put on my resume, and if future colleges or employers would care about an award I won in middle school or the various few hours of community service projects I participated in, in addition to my prolonged community service projects. Jes really helped me to consolidate my resume into one that I felt was a strong representation of me and my passions.
Working with Jes, I always feel as though I can rely on her on an emotional level, and it means so much more to me to have someone helping me with life and resume issues that knows me and my heart's intentions. Jes' enthusiasm makes me excited to tackle a new project, and I always feel as though she is genuinely dedicated to me. This shows me Jes' character and what heart she has, which is exactly the kind of person that I want to guide me on major life decisions and career opportunities. For that, I am grateful."
Luke Barnes, Environmental Enthusiast
When in an unsure place where I was still exploring my work options, Jes came along and made a huge difference for me! She helped me to explore my interests and strengths and find job opportunities that suited me well. We also worked together to create a stronger presence for myself in the professional world so that my skills and abilities were better represented when it mattered most. It is clear that she is highly driven and experienced and would be able to help someone in any situation!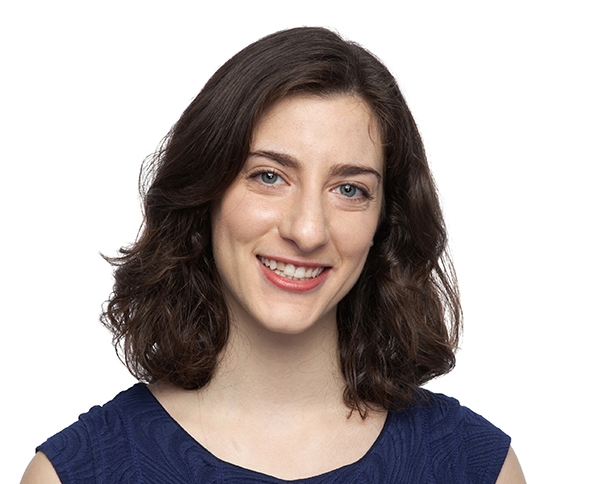 Hilary Nigrosh, Recruitment Coordinator
As I was working at my summer job, I knew that I had to plan ahead for my upcoming move to New York City. In the midst of my busy work schedule, Jes helped update my resume in order to jump-start my job search. Her edits were extremely valuable and honest. Later, meeting with Jes helped me to sort out some of my job-hunt concerns. Its clear that Jes really cares about helping people succeed... and is good at it, too!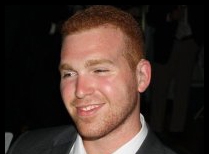 Jake Rothman, Marketing and Sports Professional
"The ability to present a detailed, organized and resume with proper flow is a skill and talent. While interning under Jes, she took the time to teach me how a resume is read and broken down by upper management. This further helped me put my resume in someone else's perspective. Her ability to find keywords, create finesse out of something that is not and her patience to teach are all winning combinations to help you as a client grow and make important connections between success in the boardroom and confidence in yourself."
Robyn Cornish, Project Management & Administration
I approached Jes for resumé, cover letter and interview coaching. Her detailed attention to my career goals made me confident in her suggestions and helped me narrow down the right industries and titles. My resume took quite a few revisions and drafts; she helped me think through the wording, format and overall impression of the document with absolute precision, teaching me as we progressed.

Jes' expertise comes from more than just personal experience. Her desire to coach and direct is genuine and sincere. Jes is a fantastic connection at all stages of your career.
George Moorehead, Hospitality & Entertainment Services
I have had many adventures and many still yet to take. With a previous work history that included HR manager, Disney, nickelodeon, and royal Caribbean performer, and various roles in hospitality.
I found it difficult to organize and professionally speak about previous work experiences. With the help of Jes I am able to better promote myself to employers as a young, capable professional who is more than capable of servicing today's diverse consumers because of my various experiences.
Nicci Hampton, Luxury Health & Fitness
Jes showed me things I could do with my Linked In that I never would have thought of on my own. She encouraged me to add versatility to my profile by combining my modeling experience with my sales experience to expand unprofessional network. Now I have doubled my network and am open to more opportunities. I highly recommend consulting with Jes Osrow.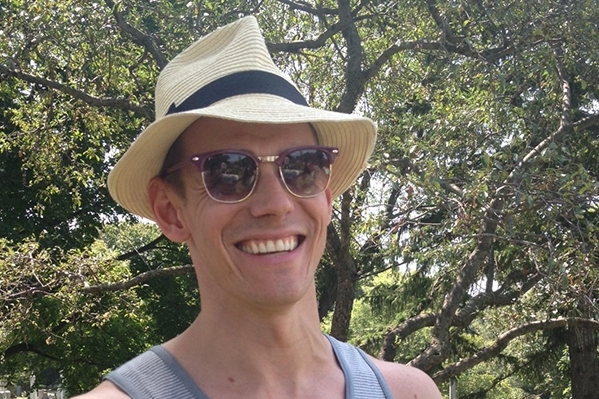 Eugene Kelly, Luxury Health & Fitness
While I already knew I had the skill set to succeed in my new career, I had doubts about my ability to effectively communicate my strengths during a weeklong series of high-pressure interviews. Jes's extensive background in human resources and innate talent for digging deep with her probing questions helped me to present the Eugene that my new employers needed to see. Seeing things from "across the desk" gave me the confidence I needed to land the position of my dreams.
Rosie Chavez, Human Resources & Administrator
Jes Osrow has been a great contributor to my resume health, please know her services do not stop there, she will coach and make sure you feel confident. She understands the land of employment and will be your biggest fan. I'm very grateful she has assisted me in my journey to success!
Matt Keeney, College Student
Having Jes as my internship advisor helped me gain experience and improve my skills in multiple fields. As a college student I was worried about my lack of exposure in a professional setting of work. Jes greatly helped me transition my knowledge from the classroom into a professional and meaningful area of work. She provided me with opportunities to develop my skills in areas such as research, presentation, and time management. Jes' passion and care for other's success has helped me transition confidently and comfortably into the work force.
Jess Hague, Education Professional
Jes helped me connect, create, and maintain a network of local technical theater and lighting professionals who are interested in volunteering. They help me teach and give a better technical theater education to my performing arts students. With Jes' help I am able to create a well-rounded theater education for my performing arts students.
Lili B., Education Professional
Jes motivated me to think of all the possibilities for the next step in my life and career possibilities. She has helped the seeds of opportunities grow with her positivity and professional input, such as providing constructive feedback for my LinkedIn profile. I am highly optimistic about continuing this personal and productive relationship with her.
Nick Turissi
"Jes Osrow has been a necessary cog in helping me find career opportunities. Jes took my job search and turned it into a career search. With helpful application guidance, constant resume reviews, and overseeing my time management. She assisted me in finding several job opportunities, and helping me in obtaining the career I am currently working and pursuing to further."